Issue #84

Network & Share

Explore & Learn

Hydrogen - Here to Help

Alberta's next big thing

---

Public webinar - Alberta High on Hydrogen

Introducing hydrogen to Alberta's energy mix and commentaries about how and why

Thursday, March 31st 4:00pm MST

https://us02web.zoom.us/j/85896241732

Guess Who?

"You can fool all the people some of the time and some of the people all the time, but you cannot fool all the people all the time." - Denis Dierot



We are witnessing a sweeping and rapid rethink of several aspects of the global energy transition: Resolving climate change? Sure, but don't compromise energy security. HERE Decarbonize? Again, sure - just not so fast. HERE. Russia's investors? Getting out quickly. HERE. Russia buyers? Lamenting dependency. HERE. Russia's partners? Relationships revisited. HERE. Nuclear? Proposed closures revisited. HERE Alberta can be a leader in low-carbon energy. HERE And in Alberta we are learning of the next big thing in it's rich energy mix - hydrogen!
By the way, thank you for the overwhelmingly positive feedback on last week's editorial contrasting usage of the word "Imagine" by leaders in the context of war by Zelensky and utopia by John Lennon. - Editor
---
PUBLIC WEBINAR - Alberta is high on hydrogen
Introducing hydrogen to Alberta's energy mix and commentaries about how and why
Thursday, March 31st 4:00pm MST
https://us02web.zoom.us/j/85896241732
Dale Nally, Alberta's Associate Minister of Natural Gas sees reliability and affordability of energy as priority #1 for Alberta. HERE He is also high on the role that hydrogen can play in balancing Alberta's energy mix, diversifying it's economy, and addressing climate change. Dale is the featured speaker for our public webinar Thursday. Invited to reply to his presentation and stay on for a follow-up discussion and further commentary are Yogi Schulz, Bill Howell, and Brent Lakeman. Brent is Edmonton Global's organizer of the forthcoming Hydrogen Expo Conference in Edmonton.
Dale Nally Alberta Minister Nally's key priority is ensuring long-term stability, investment attraction and growth in Alberta's natural gas and electricity sectors.
Since his appointment, Minister Nally spearheaded the development of Alberta's Natural Gas Vision and Strategy, which created an industry-supported plan to grow the hydrogen, petrochemical, liquefied natural gas (LNG) and plastics recycling sectors. He has also launched the Alberta Petrochemical Incentive Program (APIP), which is anticipated to drive billions of dollars of investment in Alberta's leading petrochemical sector.
Minister Nally is also a strong proponent of Alberta's energy-only electricity market. This approach has attracted more than $5 billion in announced generation projects – including more than $2 billion for utility-scale renewable projects – since July 2019.
Minister Nally brings with him decades of private sector experience, where he previously led and managed business units that generate between $50 million and $80 million in revenue. He has a Masters Degree in Education.
Response panel and follow-on commentary and discussion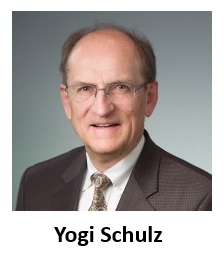 Yogi Schulz Yogi Schulz was a founding partner at Corvelle Consulting. We specialize in project management and information technology-related management consulting. Corvelle works primarily in the upstream oil & gas industry. Yogi has led the selection and implementation of geotechnical, field operations, production revenue accounting, and land & contracts systems. Yogi writes regularly about energy industry issues. His columns appear in BOE Report and EnergyNow. He recently presented on Decarbonization for the KEI Network.
Yogi has presented at many oil & gas and information technology conferences. Yogi writes a regular blog for ITWorldCanada.com. Yogi has written for the Microsoft website and appeared on CBC Wild Rose Forum. He has written monthly columns for Computing Canada and The Calgary Herald that address IT management issues. He has taught several courses in The University of Calgary Management Development Certificate Program and the Faculty of Management.
Mr. Schulz has over 40 years of Information Systems experience, of which 30 have been spent as a consultant. Before founding Corvelle, he worked as a senior consultant with DMR Group Inc. He holds a B. Comm. from The University of Calgary, is a member of CIPS and holds its ISP designation. He served as a member of the Board of Directors of the Professional Petroleum Data Management (PPDM) Association for 20 years.
Bill Howell Bill Howell has a diverse background and broad interests. Plant Operations (in French) Alcan AlF3 plant Arvida Quebec; Physical Scientist at Natural Resources Canada (NRCan), Ottawa - iron control in hydrometallurgy, uranium solution direct-to UF4; Research Engineer ICI at Canadian Fracmaster Calgary - fraccing fluid rheology; ICI lab research Mississauga - H2S removal, biotech pasturization, plant seed coatings (including critique of major ICI Agriculture polymer coatings), Oleum to SO3 pilot plant wrap-up, process modelling; ICI Montreal - NRCan - Research marketing to Western Canada, Business Development, Research Manager, [Technical, Management], Secretary for 3 major [corporate, university, government] consortia on [diesel emissions, underground mining automation, hydrogen fuel cells for underground mining], corporate [battery, [electric, hybrid] vehicles]], Canada's Action Plan 2000 Mining R&D program, various policy-science committees - for example social media policy-actions program reports on looking to the future. He received his BSC in Chemical Engineering in Calgary 1978 and MSc 1986.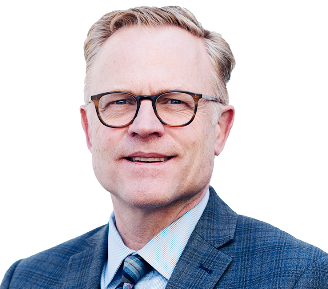 Brent Lakeman Brent Lakeman is Director for Edmonton Global's Hydrogen Initiative, where he is leading the Metropolitan Edmonton Region's activities to position the region as Canada's preeminent hydrogen hub. Brent collaborates with other regional partners in the transition to this low carbon fuel. Activities include working closely with other partners, including the Edmonton Region Hydrogen Hub, to attract industries to the region, grow the Region's hydrogen value chain and support economic development within the Region.
Prior to joining Edmonton Global, Brent served as the Executive Director for teams within the Alberta government focused on the growth and diversification of the province's economy, with a strong focus on the clean technology, life sciences and digital technology sectors. Brent has worked to foster partnerships between advanced technology enterprises and Alberta's research and innovation system to drive growth of the knowledge economy, attract investments and accelerate diversification.
Brent has also had leadership roles at Alberta Innovates Technology Futures and the Alberta Research Council, including leading the organizations carbon and environmental management. Brent has over 30 years of experience working on Alberta's technology, energy, environment and economic diversification priorities. Brent holds a Masters Degree in Public Administration from Queen University.
---
SEEKING HELP - The Plight of Rural Communities
We are intent on telling the story about the sustainability of rural communities. Please let us know if you and/or your community would like to be featured. Contact Admin@KEInetwork.net
---
PARTNERING
If you have an interest in partnering with us for an event or webinar Contact Admin@KEInetwork.net
---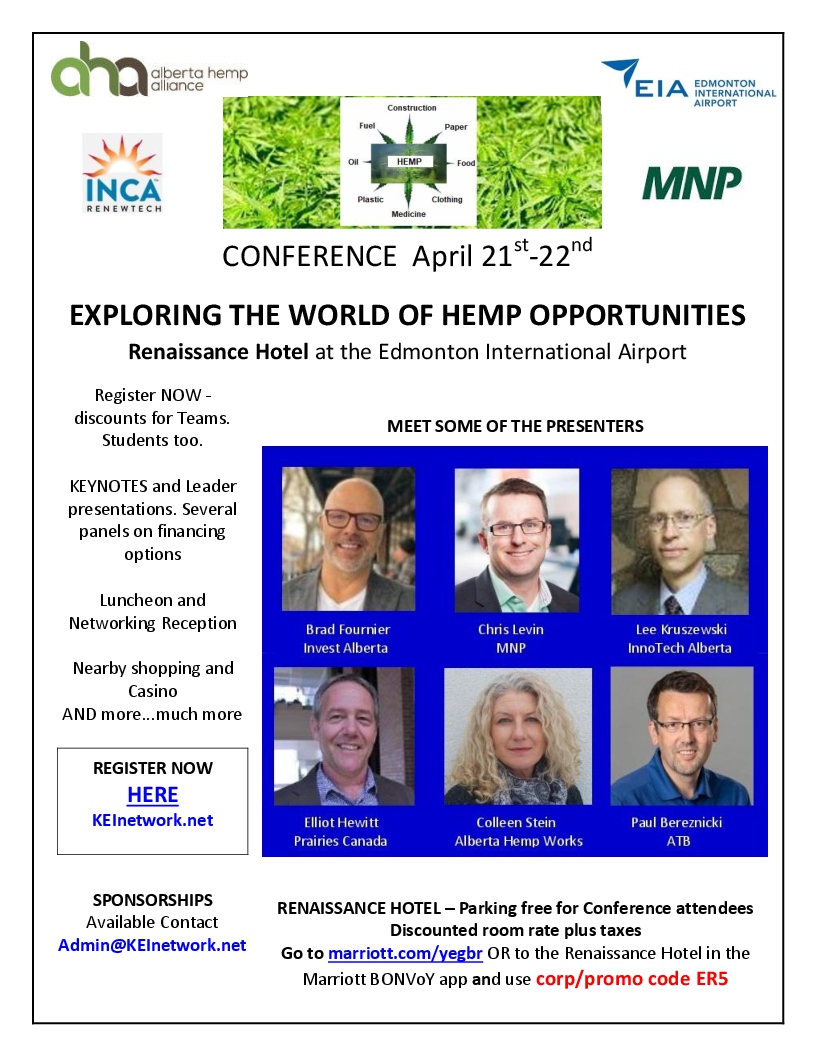 ---

Signup for Troy Media's daily editorial and news updates HERE
---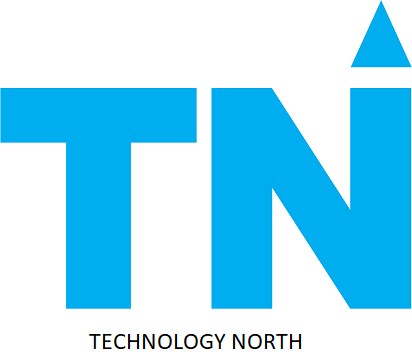 Solving labour shortages through innovative inclusion. Contact us HERE