Last week's webinar HERE "Artificial General Intelligence - for better or for worse?" featured Dr. Richard Sutton's keynote address for the DAMA Conference (Edmonton - November 2nd, 2023) and subsequent interview by the KEI Network HOST Perry Kinkaide. Dr. Sutton's leadership role in advancing Artificial Intelligence through the application of Reinforcement Learning is renown worldwide. The achievement of Artificial General Intelligence creation of a "Learning system", capable of setting and pursuing actionable goals - thus reflecting it as "intelligent". He is skeptical that super intelligent robots to control mankind would ever emerge but is concerned that governments are aiming to regulate the development AI far too early - that is, before they even understand their objectives. The interview concludes with Dr. Sutton's explanation of the Alberta Plan and the principles for guiding to the imminent advance AI for achieving AGI. - Editor, KEInetwork.net
---
Is Education Failing - Both Our Kids and Our Future?
I've been preparing for the "Education failing? series of webinars for November ... and have been receiving a wide range of concerns expressed e.g.: class size, fear and politization seeping into the curriculum. What does this mean for the future of our children and ourselves?
Education appears to be failing in preparing students for adulthood. What happened to reinforcement learning ala Richard Sutton? Students agree, when asked about the future, they fear climate change, the future of work, and cite immigration issues and increasing mental health concerns.
Parenting - is undergoing a significant change, with children spending more of their waking hours with a teacher as the parent (in locus parentis) than the family. Here are just some of the expressed concerns with their Education today:
Teachers - frustrated, but not prepared. Gone digital - no paper, no books. Teachers - unfamiliar with the curriculum upon graduating. All suffering - post-Covid with students having been advanced grade-wise though 2-years behind in competencies. Learning isn't being rewarded; test results not shared. Priority given to woke matters, and sympathy with social justice fallacies. Obfiscation serving to mask ignorance. Poor to no appreciation of geography. Confusion re math, graduating without knowing the times tables. Lotsa teaching time on video or Google - immature socialization and weak reading, comprehension and illegible writing. All reflected in a decline in student preparation for the future.
Are these real or simply the by-product of me having invited concerns? The primary concerns are that teaching has incorporated information technologies and abandonned phonics, memorizing, then reading books, to increase teaching efficiency and reduce costs. But has it also sacrificed learning? Also, the role of the family specifically the parent in education has disappeared other than student advocates, and a such a threat to school boards. The teacher is their parent. The school their family. Also the curriculum has been modified to "civilize" students when it was once accountable to prepare students to be productive. Some dare call it "indocrination" others a "betrayal".
Stay tuned, as we explore education and parenting.- Editor, Perry Kinkaide. KEInetwork.net
---
WEBINAR
Reform or Indoctrination: Is Education K-12 Failing? - featuring an interview of Wiliam Brooks
4:00PM MST Thursday, November 9th, 2023
HERE https://us02web.zoom.us/j/82390691947
Calendarize the Webinar HERE for Outlook
Bill Brooks wilbe reviewing the philosophical and ideological developments that have produced these troubling outcomes in K-12 education and discuss more practical concerns and other questions from there. So you - the viewing audience, are invited to weigh in on this ever growing clash of public and personal interests.
William Brooks - opinion columnist for The Epoch Times and a Senior Fellow at the Frontier Centre for Public Policy, holds an Honours BA in History from Loyola College, University of Montreal. He also earned a B.Ed and M.Ed in Teaching History from McGill University. With 25 years of teaching history, economics, and political science, he served as Head of the Social Sciences Department and Director of the Pre-university Program at Lower Canada College. In civic roles, he was an elected public school commissioner in Montreal's West Island, a member of the Board of Governors for the former Quebec Association of Protestant School Boards, and a co-founder of the St. Lawrence Institute for the Advancement of Learning in the 1980s and 90s. His early work is archived at http://discourseonline.ca
Bill collaborated with the Freedoms Foundation at Valley Forge, Pennsylvania, and the Committee for the Free World in New York City to create leadership programs for students in free societies. In 2000, he co-founded the Center for the Advancement of Schools (CAS), a Montreal-based educational policy assessment consulting group. Later, he served as Headmaster of the Junior School at Kuper Academy in Pointe Claire, Quebec, and as Director of Advancement for the Sacred Heart School of Halifax in Nova Scotia from 2007.
Bill's involvement includes being a former President of the Quebec Association of Teachers of History, and his essays on cultural developments and the teaching of history are featured in publications such as The Epoch Times, The Montreal Gazette, The Ottawa Citizen, The Calgary Herald, Le Monde of Paris, Teaching History (UK), and The McGill Journal of Education.
---
CONTRIBUTIONS - recieved by Editor@KEInetwork.net
INNOVATION - core to sustainable development
The Best Innovations/Inventions by Century - 1AD to 21AD HERE - Thank you Mel Head with assistance from ChatGPT
Improving the Alberta Innovation Ecosystem HERE - Thank you Greg MacGilivary
ARTIFICIAL INTELLIGENCE - unstoppable
50% Chance We'll Hit AGI within 5 years HERE - Thank you Mel Head
Sam Altman Muses About What to Expect from Superhuman AI HERE - Thank you Bruce Matichuk
John Carmack's 'Different Path' to Artificial General Intelligence - by 2030 HERE - Thank you Jeff Uhlich
AI pioneer John McCarthy died - saw "reasoning" as AI's quest HERE - Thank you Wired
Elon Musk Says He's Building a "Maximum Truth-Seeking AI" HERE - Thank you Futurism
Gov't duplicity displayed - braking and accelerating the pace of AI HERE - Thank you Wired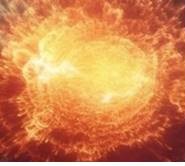 ENERGY - fusion gaining momentum
Startup using water as nuclear fuel claims net energy gain milestone HERE - Thank you Interesting Eningeering
What it'll take to get clean, limitless energy to market HERE - Thank you Yahoo
Nuclear power's role at a critical moment in history HERE - Thank you MIT News
HOMELESSNESS - the public in conflict
Trump's Plan to Bring Back Mental Institutions HERE - Thank you Jeff Uhlich
Study Identifies Groups Hit Harder By Housing Insecurity - HERE - Thank You National Post
Millionaire Builds Tiny Homes to Cut Homelessness – Jobs Too HERE - Thank you Jeff Uhlich
Associated Musings - HERE - Thank you Perry Kinkaide
---