Resolving the collision of public and private interests

Issue #128

HEALTHCARE REFORM - We just can't wait any longer!

Why and how to personalize healthcare services

Fusion Energy Workshop 24OCT23 - FOR MORE

Healthcare Reform - Impatient patients driving system change

Webinar - Episode #3

HEALTHCARE REFORM - Making it real this time!

4:00PM MST Thursday

September 28th, 2023
Access last week's webinar September 21sth HEALTHCARE REFORM (Episode #2) - Impatient patients driving system change HERE The HOST Perry Kinkaide interviews Colin Craig who shares research his organization - SecondStreet.org, has been conducting on medicine tourism, patient suffering, an array of "waiting" issues, and the power of patient choice in shaking up Canada's supplier-centric monopoly. Viewer input helped clarify the importance of managing expectations and the challenges facing the system by emerging technologies and impatient patients.
---
Personalizing Healthcare through Technology
Healthcare reform warrants more than improvement, organizational change is called for - a shifting of the priority given to public vs personalized health. Report after report. Politician after politician promise to transform healthcare. HERE And why? Read Patient's At Risk: Canada's Healthcare Crisis portraying Canada's public health system as an "...outdated, bloated, bureaucratic, government-controlled monopoly where patients rank well down the list of priorities and health-care workers are trapped in a regulatory maze over which they have no control." And HERE "Taking Back Health Care - How to accelerate people-centred reform now". Yet the promised changes fade from memory. The system prevails. But as we wait for leadership, technologies are outperforming political promises, increasing the precision of medicine and the personaization of healthcare.
Emerging technologies are personalizing medicine through the application of cell therapy, personal data management, and artificial intelligence. What they are achieving is driving change. Here are a few of many, more recent examples:
FOR MORE join us this Thursday. - Editor, KEInetwork.net

WEBINAR
HEALTHCARE REFORM - Making it real this time!
Perry Kinkaide as the KEI Network's HOST will introduce the panel Chair - Denis Vincent who will facilitate a panel discussion with Ted Ball, Peter Fenwick, and Shawn Whatley. The discussion is about transitioning Canada's healthcare system from one dominated by supply considerations to one that is focused and accountable for patient care whether it be from a patient or practitionner, taxpayer or citizen perspective.
4:00PM MST Thursday
September 28th, 2023
https://us02web.zoom.us/j/82390691947
Denis Vincent - CHAIR. Family physician and Founder Medical Director of EZReferral.org Denis has over 35 years of experience as a family doctor in both rural and urban settings in Alberta including 10 years in the Peace River country and Edmonton the last 24 years. He has seen it all - the swings of the health reform pendulum over the years. Borne out of frustration he developed EZReferral, a cloud based, patient-centric medical referral platform designed to streamline communication between all health care providers AND the patient with the goal to save time, save frustration, save our health care system money, and above all to save lives. www.ezreferral.org
PANEL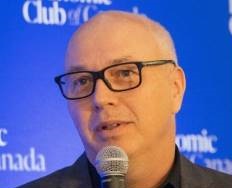 Shsawn Whatley is a highly regarded figure in healthcare policy, politics, financing, leadership, and management. He is known for his practical approach to driving change in healthcare through public speaking, consulting, writing, and book publication. Shawn is a collaborative and energetic alliance builder who empowers teams while challenging inefficient processes while preserving the dignity of his colleagues.
Currently, Shawn holds the position of Munk Senior Fellow in Health Care at the Macdonald Laurier Institute. He served as the Past President of the Ontario Medical Association, a Board Director of the Canadian Medical Association, and a Physician Leader/Medical Director of the Emergency Services Program at Southlake Regional Health Centre in Newmarket, ON. Additionally, he is a faculty member of the International Master of Health Leadership Program at McGill University in Montreal.
Shawn is an accomplished communicator, with two bestselling: When Politics Comes Before Patients—Why and How Canadian Medicare is Failing and No More Lethal Waits – 10 Steps to Transform Canada's Emergency Departments. He is published across Canada inlcuding more than 60 articles for Canadian Healthcare Network and his blog has received over 3.5 million visits. His recent National Post article HERE highlights Sweden's approach to the pandemic, emphasizing the success of voluntary measures over mandatory masking policies.
Peter Fenwick has a diverse career with public and private sector experience, including executive roles inside government, health insurance, multi-national health technology firms, health service delivery, digital health start-ups, all with transformative change and value creation mandates.
Former Deputy Minister in the Ontario Cabinet Office co-chairing transformation tables during a time of system-wide consolidation inside the Ontario health system; this included creation of Ontario Health Teams. Senior Leadership Team (former) of Alberta Health Services; one major initiative being decentralization of AHS decision making via creating Self-Managed Operating Units. Collaborated with the City of Airdrie to establish Abrio Health (Co-operative) to guide primary care payment reform.
Peter is currently on the faculty of the School of Graduate Studies at the University of Lethbridge and also has a staff role at Mount Royal University's Institute for Innovation and Entrepreneurship (Calgary). He is a board member of the Imagine Citizens Network, an Alberta-based network of people and community-minded partners that creates pathways of citizen voices to transform the healthcare system.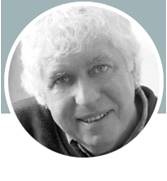 Ted Ball was the featured guest in Episode #1 of our HEALTHCARE REFORM series HERE. He has served as Chief-of-Staff to two Bill Davis-era Ontario Ministers of Health— and as a policy speech-writer to NDP and Liberal Party Ministers of Health. He led Quantum Transformation Technologies, a capacity-building consulting firm, utilizing systems-thinking tools for Patient Experience Co-Design; for aligning systems, structures and processes to achieve the goals of the organization or local integrated delivery system; and for tapping into the collective intelligence of the organization. Ted has a full grasp of the management/ leadership challenges faced by healthcare leaders over the past twenty years as an executive and personal coach to top hospital CEOs, Community Care Access CEOs, and Local Health Integration Network CEOs.
As a founding member of Patients Canada, and with a passion for patient experience co-design methodologies which have created "seamless, high-quality, compassionate care services for patients", while also enabling patient family members and frontline healthcare professionals, to generate other additional improvements to the systems, structures and processes that can be improved for both patients and staff.
Fusion Energy Workshop - Where are we at?
Visit HERE https://www.xcdsystem.com/cns/program/iP2V2Rk/index.cfm?pgid=1520
The Fusion Energy Council of Canada and Canadian Nuclear Society are cohosting a virtual workshop focussed on the commercialization of fusion energy on 24 October 2023. The workshop features twelve speakers, each presenting on the second successful fusion reaction in July, the rapid growth of private sector investments globally, and the various unique approaches to commercializing fusion energy by eight companies including Canada's General Fusion.
Fusion is often seen as a "science stuck in the future" however given recent advances fusion development it is rapidly becoming the ultimate energy solution delivering unlimited, clean, and safe energy to the world.
On 5 December2022, the National Ignition Facility (NIF) at the Lawrence Livermore Laboratory in California achieved, for the first time on Earth, a major net gain of fusion energy output to laser energy input providing "proof of possibility".
This was a Kitty Hawk moment for fusion energy. When the Wright brothers first flew their heavier than air flying machine for just 12 seconds and 36 meters flight was no longer stuck in the future. Within 44-years supersonic flight was achieved and mass air travel in 50-years thanks to a collaboration of private, public and academic sectors at national and international levels. On 30 July 2023 NIF repeated the ignition and improved its performance.
According to the Fusion Industry Association (FIA) 2023 Global Fusion Energy Report https://www.fusionindustryassociation.org/fusion-industry-reports/ :
43 private fusion companies were surveyed that,

attracted US$6.21 bn from 27 investors and funders (up from 4.1 bn in 2022),

12 countries are active in fusion energy development, creating 975 direct jobs and 3000 in the supply chain,

Four companies predict they will deliver power to the grid by 2030 and nineteen by 2035.
Current conditions are right for Canada to become a major contributor and beneficiary of fusion developments.
For more information about the WORKSHOP and REGISTRATION - visit CWFEST https://www.xcdsystem.com/cns/program/iP2V2Rk/index.cfm?pgid=1520
---