Resolving the collision of public and private interests

Issue #125

Leadership - Navigating uncertainty

Ours is a world of swirling uncertainty

VIDEOS, PODCASTS & NEWSLETTERS

WEBCAST

07 SEP 23

4:00PM MST Thursday
NEWS > The summer of 2023 was hot, unrelenting, and newsworthy: wildfires everywhere, immigration and housing in crisis, free expression constrained, LGBTQ intruding, homelessness epidemic and myths exposed, inflation unrelenting, Putin purges, indictments indicative, Covid of course, and technology paving the pathway to utopia - current and forecast, continues: generative AI, fusion energy, and the promise of ever-lasting life.
VIEWS > The rate of change continues - even increasing. Public and private interests are clashing. Leaders are confused - if not overwhelmed. Agree or not, stay-tuned. This fall we are featuring interviews of several engaging presenters on topics sure to inspire. The fall schedule of webinars leads off this Thursday September 7th with an exploration of Leadership - Navigating uncertainty - see below, followed each week by 3 weekly episodes about Healthcare Reform - Waiting is not healthcare. For October the topic is Homelessness - Who? Why? What's working or not! followed by Education Failing throughout November.
You are invited to participate as each webinar concludes with a Q&A of the presenters. Cut and paste the standard Zoom link https://us02web.zoom.us/j/82390691947
---
WEBINAR
4:00pm MST - Thursday 07 SEP 23
LEADERSHIP - Navigating uncertainty
A range of challenges – e.g., climate change, demographics, socio-economic deterioration, the declining democracy, and the emergence of powerful transformative technologies – are changing the landscape in which leaders of all organizations have to operate. "Business as usual" is no longer possible. Anticipatory leadership is what organizations need. But what exactly does this is leadership look like in an age of complexity and uncertainty? How courageous are our leaders? How willing are we to follow? Stephen Murgatroyd has been invited to share his views with the host of the KEI Network Perry Kinkaide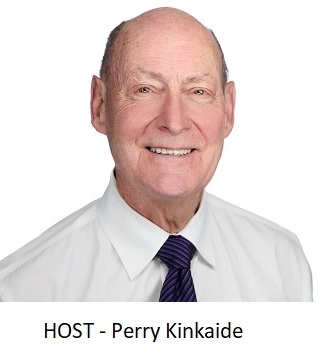 Stephen Murgatroyd, PhD FBPsS FRSA - CEO, Collaborative Media Group Inc. teaches at both Athabasca University and the University of Alberta and is an "in demand" keynote speaker at conferences around the world. A serial entrepreneur and former CEO of one of Europe's leading strategic human resource consultancies, Stephen was Dean of Business at Athabasca University and Vice President (Academic) at the Canadian University of Dubai. He has consulted for governments and organizations in sixty countries and is a prolific author. His new book – Becoming Courageous: The Skills of Courage – is just published, as is his novel.
---
WORKSHOP
Fusion Energy - Where are we at?
Visit HERE https://www.xcdsystem.com/cns/program/iP2V2Rk/index.cfm?pgid=1520
The Fusion Energy Council of Canada and Canadian Nuclear Society are cohosting a virtual workshop focussed on the commercialization of fusion energy on 24 October 2023. The workshop features twelve speakers, each presenting on the second successful fusion reaction in July, the rapid growth of private sector investments globally, and the various unique approaches to commercializing fusion energy by eight companies including Canada's General Fusion.
Fusion is often seen as a "science stuck in the future" however given recent advances fusion development it is rapidly becoming the ultimate energy solution delivering unlimited, clean, and safe energy to the world.
On 5 December2022, the National Ignition Facility (NIF) at the Lawrence Livermore Laboratory in California achieved, for the first time on Earth, a major net gain of fusion energy output to laser energy input providing "proof of possibility".
This was a Kitty Hawk moment for fusion energy. When the Wright brothers first flew their heavier than air flying machine for just 12 seconds and 36 meters flight was no longer stuck in the future. Within 44-years supersonic flight was achieved and mass air travel in 50-years thanks to a collaboration of private, public and academic sectors at national and international levels. On 30 July 2023 NIF repeated the ignition and improved its performance.
According to the Fusion Industry Association (FIA) 2023 Global Fusion Energy Report https://www.fusionindustryassociation.org/fusion-industry-reports/ :
43 private fusion companies were surveyed that,

attracted US$6.21 bn from 27 investors and funders (up from 4.1 bn in 2022),

12 countries are active in fusion energy development, creating 975 direct jobs and 3000 in the supply chain,

Four companies predict they will deliver power to the grid by 2030 and nineteen by 2035.
Current conditions are right for Canada to become a major contributor and beneficiary of fusion developments.
For more information about the WORKSHOP and REGISTRATION - visit CWFEST https://www.xcdsystem.com/cns/program/iP2V2Rk/index.cfm?pgid=1520
---