Emerging technologies are reshaping our future

Issue #106

Campuses Conflicted over Free Expression

- learning why and how to reconcile hurt feelings is also what Microsoft faced when Bing crossed the line

LAST WEEK'S WEBINAR

Uses and Abuses - AI, trust, and accountability with Peter MacKinnon

Webinar Invitation

23FEB23

Join us 4:00PM MST Thursday
Last week we discussed generative AI - ChatGPT specifically, its features and implications. During the week Microsoft's Bing - a rival to ChatGPT, was heavily criticized when it - the machine, displayed humanlike anger and frustration, exercising threats and being mean HERE or HERE and HERE ChatGPT was critiqued for not being expressive, sentient, humanlike, but Bing, it's competitor countered and was cancelled for being too much so. When is enough enough? This very same conflict appears to be playing out on campuses today. Universities have been the bastion of free expression - a safe place to explore ideas; yet of late we hear of students and faculty becoming intolerant of viewpoints and campus discourse taken as hurtful, disrespectful, making someone feel bad. This week we are exploring free expression on campuses including a related article submitted by Robert McGarvey about the failures of neo-liberalism and options for reform. - Editor
---
WEBINAR - Campuses Conflicted over Free Expression
Perry Kinkaide - Host and Moderator . The webinar Campus Conflicted over Free Expression has the potential to get out of hand as emotions are running high. We have on one hand learned professors criticized and even fired for daring to discuss issues of social justice AND injustice, we learn of campuses cancelling speakers known for their controversial viewpoints on such matters as climate change, WOKE, anti-Semitism, to name a few. In Alberta the Province stepped in with mixed opinions on whether it should interfere HERE and HERE The following four commentators have campus experience and are well versed in the topic of Campus Conflicted over Free Expression.
Commentary - invited to share their views

Frances Widdowson was fired from her tenured position at Mount Royal University for challenging "woke" ideas. Her case is currently in arbitration FOR MORE Frances is a board member with the Society for Academic Freedom and Scholarship, and is a strong advocate for open inquiry and critical thinking in universities and society more generally. Her quote - "Freedom of expression in Canada is under serious threat because the values of The Enlightenment are no longer being vigorously defended."
Mark Mercer is a professor of philosophy at Saint Mary's University in Halifax, Nova Scotia, Canada. He is known for his research and teaching in the areas of ethics, philosophy of mind and theory of knowledge. He is a committed civil libertarian and a champion of liberal education and academic freedom. Dr Mercer is president of the Society for Academic Freedom and Scholarship (SAFS) - a national group of academics and others who support academic freedom and the merit principle in higher education. A collection of his articles, In Praise of Dangerous Universities and Other Essays, was published last summer. FOR MORE
Sinclair MacRae is a philosophy professor at Mount Royal University in Calgary for more than 25 years. He is an expert in Axiology (Value Theory). As a speaker and a teacher he strives to encourage those he interacts with to become more autonomous persons and professionals. His delivery style is casual, accessible and humorous, and helps improve business profitability and organizational performance by enhancing employee engagement, workplace culture, and ethics.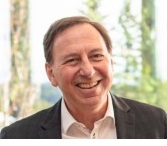 Mark Anielski is an "economic well-being" strategist primarily to First Nations across Canada. He is the author of the award-winning, best-selling book the Economics of Happiness: Building Genuine Wealth.
---
TALENT FIND

Denis Chitipakhovyan is seeking an entry-level position in the downstream energy products sector and to advance to a managerial position commensurate with his experience as a a talented project manager with in-depth commercial experience. His impressive achievements in starting and growing multiple brands are definitely worth checking out! HERE

The Failure of Neoliberalism. A Call for a Normative Political Re-set – by Robert McGarvey


Attached - the entire original article

The current crises in geopolitics, finance, and society represent a systemic failure of neoliberalism, which has been the governing orthodoxy of Western thought since the 1970s. Neoliberalism's ethical roots in extreme individualism have limited the role of government and imbued free markets with wisdom as the ultimate arbitrators of value, justice, and morality. However, normative worldviews start with the centrality of the individual-in-society, accommodating change while remaining consistent with historical social values and imperatives in Western civilization. Normative economic principles are rooted in private ownership of property, but society and its changing norms, values, and sensibilities are both the starting place and strategic goal of normative economic theory. Normative accounting principles are dynamic and champion formal recognition of intangible assets, leading to more socially-aligned business decision-making.

The Origins of Normative Progress and the Normative Gap. The concept of normative progress and its historical origins in the English-speaking world originated with the signing of Magna Carta in 1215. Magna Carta established rights and entitlements that were inalienable, meaning they were above and beyond the authority of the monarch to override, and elevated the rule of law, checking unrestrained executive power. Normative progress is the elevation of the individual in society, supported by solid rights and a widening estate of individual ownership in all vectors of social power. However, a downside of normative logic is the tension at the pace of change, which can create a normative gap between what ought to be and what is, leading to cycles of progressive reform and violent confrontation in Western history.

The Need for a Normative Political Re-set. There is a need for a normative political re-set, as the current cultural fabric of nations embodies dark narratives and negative forces that are deconstructing Pax Americana. The rise of neoliberalism in the late '70s infused conservatism with an ahistorical and inflexible logic that led to extreme individualism, identity politics, and victimhood. Identifying the root cause of the undesirable outcomes and returning to the normative solution, begins with the Enlightenment period. The Enlightenment period of the 17th and 18th centuries saw the rise of rationalism and scientific inquiry, leading to the decay of the doctrine of Divine Right and the establishment of democratic legitimacy. The period was pivotal for liberty, supporting self-governance and rights movements. However, the Enlightenment also created a Normative Gap, where the modern social vision clashed with established political, social, and economic realities. The State of Nature debate attempted to reconcile this gap, with philosophers such as Hobbes, Locke, and Rousseau casting modern frames of reference that continue to influence contemporary political animosities and societal discourse.

The Conservative, Liberal, and Romantic Frames of Reference. The critical dilemma of political legitimacy and the human state of nature fall into three frames of reference: the conservative, liberal, and romantic, regarding. Thomas Hobbes presents the conservative frame of reference where the state of nature is violent and humans surrender their liberty for security. John Locke offers the liberal frame of reference, where humans have the unique capacity for reason to improve their condition, advance democratic institutions and rights, and rise above the iron laws of nature. Jean Jacque Rousseau's romantic frame of reference idealizes humanity's natural state and demonizes the establishment, viewing society as the destroyer of natural liberty. He calls for the moral imperative to destroy the cruel structure of society and unleash violence for liberation, which inspired the French Revolution's Reign of Terror.

Conclusion. Both conservative and "Woke" narratives are half right in their views on Western society, but also half wrong. The first lesson of history is that the normative character of Western civilization is an ever-evolving continuum that must be judged from the present actuality. While the principles of liberty remain unchanged, the ethical reality has evolved and will continue to do so. The Western story of progress is one of expanding productive assets and a growing sense of social justice that has eased the struggles of underprivileged groups into the mainstream. Formal recognition of intangible assets could unlock vast economic potential and pave the way for a 21st century renaissance that inspires the world. Instead of succumbing to the belief that Western society is inherently oppressive and in need of complete overhaul, we should recognize that it is the foundation stone of human progress and work to build upon its principles to create a brighter future for all.
---
---
IMPACT AND REQUEST
We are monitoring how emerging technologies are driving change and their impact on people and society, the economy and geo-politics. We and our partner - Troy Media, want to interview advocates for change, the leaders and the victims of e.g.: climate change, identity politics, energy transitions, healthcare reform, regulatory overhaul. Share your concerns, insights and recommendations. We are seeking stories of how people are adapting or not to change and the organizations that are or are not helping. Advances in technologies continue to shape our future for good or for otherwise. Are we vulnerable? Are our institutions capable of mitigating the risks of these technologies being used/abused in the interest of advancing utopian visions of post-modernism and identity politics? Do you have a story to tell? Let us know. Editor@KEInetwork.net
---
PARTNERING

Signup for Troy Media's daily editorial and news updates HERE