Emerging technologies are reshaping our future

Issue #105

Uses and Abuses - AI, trust, and accountability

LAST WEEK'S WEBINAR

The ChatGPT tsunami - News & Views

Webinar Invitation

16FEB23

Join us 4:00PM MST Thursday

https:us02web.zoom.us/j/82390691947
The race is on between ChatGPT, Bing, and Bard to gain your trust that their language generator is superior - easy and affordable, accurate and ethical. Skeptics have stepped up in their reviews highlighting the importance of critical thinking - that trust should not be absolute. You may be vulnerable to unethical, even mis-information. Also asked is "Who is accountable if an AI app makes a mistake?" These concerns and more are the subject of this week's newsletter and Thursday's webinar.
WEBINAR Presenter
Peter MacKinnon. An Artificial Intelligence Awakening: Disruption is on the Rampage
Last week we explored the extraordinary features of generative AI, specifically ChatGPT and it's features. This week's webinar will feature Peter MacKinnon discussing what to expect as we explore further the anticipated impacts of generative AI.
Peter's current roles. Member IEEE-USA Artificial Intelligence Systems Policy Committee, Washington, USA; Senior Research Associate, Smart Connected Vehicles Innovation Centre, Faculty of Engineering, uOttawa; Chair, Foresight Synergy Network, hosted by Telfer School of Management, uOttawa; Blogger on Artificial Intelligence for the Institute for Science, Society and Policy, uOttawa; Board Member, the Partnership Group for Science and Engineering, Ottawa; Senior Associate, Global Advantage Consulting Group, Ottawa; Managing Director, Synergy Technology Management, Ottawa.
Commentary - invited to share their views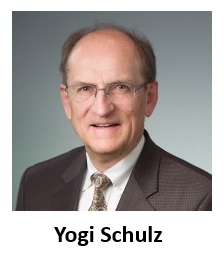 Yogi Schulz "The rapid development of language learning models (LLM) suggests we may have arrived at a step-change in advancing machine learning."
Mel Head "As AI moves forward toward general intelligence and becomes more commonplace it will benefit us in ways that may prove too complex for our limited intellect.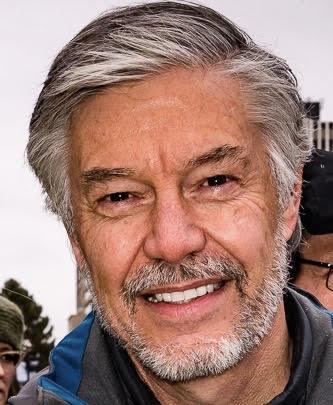 Jeff Uhlich "I'm incredibly impressed with what Generative AI can do, how it can help us to come up with ideas, summarize, analyze complex text, etc. I'm also cautiously optimistic that the current limitations can be addressed and that it will be a force for progress."
AI's Opportunities and Threats - Trust and Accountability - by Jeff Uhlich HERE Executive summary - the article discusses the implications of the rise of Generative AI on various aspects of society, including information and knowledge dissemination, regulation, job security and bias, and income equality. On the one hand, Generative AI has the potential to free people from tedious tasks, improve critical thinking and access to information, and level the playing field for information and income inequality. On the other hand, it could lead to the spread of misinformation, pose a risk to professions that act as gatekeepers for a body of knowledge, and raise questions of accountability and bias in AI's output. The article concludes that there are both opportunities and challenges posed by the rise of Generative AI and calls for more discussion and reflection on these issues. - ChatGPT
---
MONITORING EMERGING TECHNOLOGIES
ARTIFICIAL INTELLIGENCE - Current media references HERE
Advances in machine learning are granting us access to not just information but answers too. Are we ready to seize the opportunities and mitigate the threats?
Caution
Competition
Research
How should research integrity and other policies be changed to address LLMs? HERE
ChatGPT: five priorities for research. Conversational AI is a game-changer for science. Here's how to respond. HERE
Professions
---
NUCLEAR FUSION & ENERGY TRANSITION
Nuclear is regaining it's social license with exciting news about SMRs and developments in fusion for energy.
---
AGRIFOODS & FOOD SECURIITY
Inflation, Russia's war and energy, climate change and supply chain issues all converge
A topic of great interest with a webinar forthcoming. Let us know of your interest Editor@KEInetwork.net
---
PERSONALIZED HEALTHCARE & HEALTHCARE REFORM
Waiting is not healthcare
Six ways to make Alberta's primary health care better. HERE
We wait and we wait and we wait. The problem is not funding but focus, the problem is there is no management of supply and demand just an overburden administering the status quo. Healthcare reform must redirect attention, effort, and funding to ensure patient outcomes, client focus and transform a supplier-centric system to one that truly operates in the patient's interest - who the system was intended to serve. - Editor, KEI Network
Advances in the biosciences promise more precise and personalized medicine.
Personalized healthcare as the future of medicine, emphasizes its potential to provide tailored more precise treatments and improve patient outcomes. This approach highlights the benefits of using patient data and advanced technologies such as genomics, artificial intelligence, and machine learning to create personalized healthcare solutions. On the other hand, others raise concerns about privacy and security of patient data, the cost of personalized healthcare, and the unequal access to these technologies across populations. Also of interest is the current state and progress of personalized healthcare, including its implementation and adoption by healthcare systems, as well as its limitations and challenges. VIEW How AI Will Lead To More Personalized Healthcare Results - YouTube
---
CHANGE MANAGEMENT
Emerging technologies such as those cited above invite extreme perspectives, threats and opportunities, challenging the capacity of people and organizations, communities and economies to adapt. The rapid, broad, and impersonal feature of technology is cause to adjust, to change, to learn. The economic and social, professional and personal adjustments warranted take many forms, social and anti-social. Media messages often highlight the potential benefits of these technologies, such as increased efficiency and productivity, while others focus on the potential negative consequences, such as job loss and income inequality. These discussions often explore the ways in which these technologies are shaping various industries and societies, and the ways in which they are impacting people's lives.
---
IMPACT AND REQUEST
We are monitoring how emerging technologies are driving change and their impact on people and society, the economy and geo-politics. We and our partner - Troy Media, want to interview advocates for change, the leaders and the victims of e.g.: climate change, identity politics, energy transitions, healthcare reform, regulatory overhaul. Share your concerns, insights and recommendations. We are seeking stories of how people are adapting or not to change and the organizations that are or are not helping. Advances in technologies continue to shape our future for good or for otherwise. Are we vulnerable? Are our institutions capable of mitigating the risks of these technologies being used/abused in the interest of advancing utopian visions of post-modernism and identity politics? Do you have a story to tell? Let us know. Editor@KEInetwork.net
---
PARTNERING

Signup for Troy Media's daily editorial and news updates HERE