Emerging technologies are reshaping our future

Issue #104

The ChatGPT tsunami ... News & Views

Now with over 100-million subscribers - since November! ChatGPT is a highly advanced AI language model that can generate human-like text with high accuracy and coherence, making it useful for a wide range of tasks such as conversational AI, language translation, and content generation.

LAST WEEK'S WEBINAR

Getting the Energy Transition Right with Bill Whitelaw

Webinar Invitation

09FEB23

Join us 4:00PM MST Thursday

https:us02web.zoom.us/j/82390691947
You, the KEI Network, are invited to participate in an open discussion this Thursday further exploring ChatGPT. It is astounding - evolving by the second, engaging over 100-million users since November. It is simple to use and transformative, e.g.: develop an action plan for growing your business or developing your industry, build and fill in an Excel spreadsheet, draft an essay, a request for a raise, or craft your Valentine's message. Write poetry - that's sentimental, angry, or just caring. Draft a chat with Tennessee Williams or Jesus Christ, Albert Einstein or Taylor Swift, even Lebron James HERE. Simulate a discussion between robots about the joys of ever lasting life and/or the disappointment of not having children. It does it all and warns you that it isn't perfect, cites its limitations, and expects you to review it's output. Then there is DALL-E that does art, helping you image-ine.
Webinar guests - invited to share their views: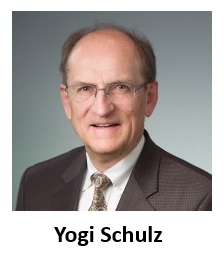 "The rapid development of language learning models (LLM) suggests we may have arrived at a step-change in advancing machine learning."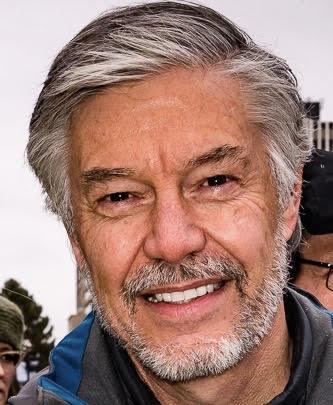 "Healthy skepticism should be maintained in the face of ChatGPT's current limitations, inflated expectations, the problem of Generative AI making things up, and humans' tendency to uncritically accept information from seemingly credible sources."
"As AI moves forward toward general intelligence and becomes more commonplace it will benefit us in ways that may prove too complex for our limited intellect.
---
Highlighting developments in the field of artificial intelligence:
1. OpenAI continues to push the boundaries of AI research, recently announcing the release of its latest language model, GPT-3, which has shown remarkable results in several NLP tasks.
2. Microsoft has agreed to a multiyear, multibillion-dollar investment into OpenAI, the startup behind the artificial intelligence tools ChatGPT and DALL-E. The deal follows a $1 billion investment in 2019 from Microsoft into the AI startup, helping position Microsoft in what will be an all-out battle for AI dominance with other tech giants such as Alphabet and Amazon. Earlier this month The Wall Street Journal reported the startup could be valued at $29B (USD) billion.
3. AI companies such as Nvidia and Google have made significant advances in the field of computer vision and image recognition, using deep learning techniques.
4. Huge investments in Ai specifically ChatGPT heralding the new year HERE
In Canada:
5. The use of AI in healthcare has been growing, with companies developing AI-powered tools to help with diagnosing diseases and developing personalized treatment plans.
6. The development of AI ethics and safety standards has become a growing concern, with organizations and governments around the world working to establish guidelines for the responsible development and deployment of AI systems.
7. The integration of AI in various industries such as finance, retail, and transportation has increased, leading to improved efficiency and productivity.
Overall, the field of AI continues to evolve rapidly, with new breakthroughs and applications being developed every day.
---
MONITORING EMERGING TECHNOLOGIES
ARTIFICIAL INTELLIGENCE
Advances in machine learning are expected to have significant implications for people and the professions.
Caution
Professions
Secretary
Teaching
---
NUCLEAR FUSION & ENERGY TRANSITION
Nuclear is regaining it's social license with exciting news about SMRs and developments in fusion for energy.
---
AGRIFOODS & FOOD SECURIITY
Inflation, Russia's war and energy, climate change and supply chain issues all converge
---
PERSONALIZED HEALTHCARE & HEALTHCARE REFORM
Advances in the biosciences promise more precise and personalized medicine.
Personalized healthcare as the future of medicine, emphasizes its potential to provide tailored more precise treatments and improve patient outcomes. This approach highlights the benefits of using patient data and advanced technologies such as genomics, artificial intelligence, and machine learning to create personalized healthcare solutions. On the other hand, others raise concerns about privacy and security of patient data, the cost of personalized healthcare, and the unequal access to these technologies across populations. Also of interest is the current state and progress of personalized healthcare, including its implementation and adoption by healthcare systems, as well as its limitations and challenges. VIEW How AI Will Lead To More Personalized Healthcare Results - YouTube
Waiting is not healthcare
We wait and we wait and we wait. The problem is not funding, the problem is there is no management of supply and demand just an overburden administering the status quo. Healthcare reform must redirect attention, effort, and funding to ensure patient outcomes, client focus and transform a supplier-centric system to one that truly operates in the patient's interest -who the system was intended to serve. - Editor, KEI Network
---
CHANGE MANAGEMENT
Emerging technologies such as those cited above invite extreme perspectives, threats and opportunities, challenging the capacity of people and organizations, communities and economies to adapt. The rapid, broad, and impersonal feature of technology is cause to adjust, to change, to learn. The economic and social, professional and personal adjustments warranted take many forms, social and anti-social. Media messages often highlight the potential benefits of these technologies, such as increased efficiency and productivity, while others focus on the potential negative consequences, such as job loss and income inequality. These discussions often explore the ways in which these technologies are shaping various industries and societies, and the ways in which they are impacting people's lives.
---
IMPACT AND REQUEST
We are monitoring how emerging technologies are driving change and their impact on people and society, the economy and geo-politics. We and our partner - Troy Media, want to interview advocates for change, the leaders and the victims of e.g.: climate change, identity politics, energy transitions, healthcare reform, regulatory overhaul. Share your concerns, insights and recommendations. We are seeking stories of how people are adapting or not to change and the organizations that are or are not helping. Advances in technologies continue to shape our future for good or for otherwise. Are we vulnerable? Are our institutions capable of mitigating the risks of these technologies being used/abused in the interest of advancing utopian visions of post-modernism and identity politics? Do you have a story to tell? Let us know. Editor@KEInetwork.net
---
PARTNERING

Signup for Troy Media's daily editorial and news updates HERE